Wednesday, January 13, 2010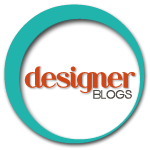 Posted by

Bethany
at 4:09 PM
1 comments


Tuesday, January 12, 2010
Wow! It's been a long time since I joined
Tempt my Tummy Tuesday
. I made this yummy coffee cake this morning and thought others might enjoy the recipe.
1 cup whole wheat flour

3/4 teaspoon baking soda

1/2 teaspoon salt

1/4 teaspoon allspice

1/2 teaspoon cinnamon

1 cup sugar

1cup oats

1/2 cup oil

1 egg

1 teaspoon vanilla extract

1 apple, peeled, cored and chopped

Mix dry ingredients together. Add remaining ingredients. It will be very thick! Bake in a greased 8"x8" pan or a large, deep pie dish at 350 degrees for 30-40 minutes. Enjoy! This really is delicious!!

Posted by

Bethany
at 12:20 PM
8 comments


Wednesday, January 6, 2010
This is hardly an original idea, but I thought it would be fun to share with you how I made bowls out of old vinyl records. They make great gifts and they're super simple and easy.

You will need:

A vinyl record (check your local thrift store)

An oven safe bowl and cookie sheet

Preheat oven to 200 degrees. Turn bowl upside down and place on cookie sheet. Place record on top of bowl and heat in oven for about ten minutes.

The record will get really droopy around the bowl. Remove from the oven (don't forget the oven mitts!).

Turn the bowl right side up and put the record inside, gently shaping it.

Let it cool. Now you have a fun bowl!

That was so easy, you should make a few for your friends or that hard to buy for teenager.

Just a note: It's probably not a good idea to place food in these bowls, unless it's wrapped (such as candy).

Posted by

Bethany
at 11:39 PM
2 comments